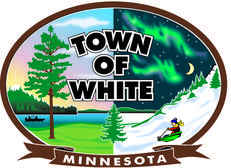 Office Assistant/Treasurer Vacancy Notice

Applications are being accepted for an Office Assistant/Treasurer (MN Statute 367.16). Position is full-time, Monday through Friday 7:30 AM to 4:30 PM. Evening hours required for public meetings and elections. Primary duties include but are not limited to accounts receivable, accounts payable, payroll processing, front desk reception, administrative support, and maintaining the Township's cemetery database and filing system. This position handles money and works with figures frequently; must have the ability to multitask and have attention to detail. Starting salary is $20.69/hr. with benefits.

We are looking for a candidate who has experience working in a professional office setting, preferably working with the general public; prior data entry experience with knowledge of cash flow and accounting procedures; prior municipal or public service experience preferred; must be able to pass a background check and work in a confidential environment. To apply please send a completed application available at the Township Office or click above and download and return along with a cover letter addressing qualifications to Jodi Knaus, Town Manager, PO Box 146, Aurora, MN 55705 or via email at townofwhite@yahoo.com. Application review will begin on Monday, January 7, 2019.

Applications will be accepted until position is filled.

The Town of White is an Affirmative Action/Equal Employment Opportunity Employer.